Hermetic Library Newsletter #74
I've decided to try something new
This week I've got belated LOVE IS THE LAW BLACK LIVES MATTER propaganda for Juneteenth, which I should have mentioned last week; introducing new Zine and Calendar blogs, both with submission forms, and linked to social accounts.
Also there's AI generative art for the week using MidJourney for the prompts "The High Priestess tarot card by Jack Kirby" and the description of Vassago from Goetia.
Plus there's almanac, updates, quotes, reviews, and more!
And, as always, I worked on various other things on website, blog, and more … Enjoy!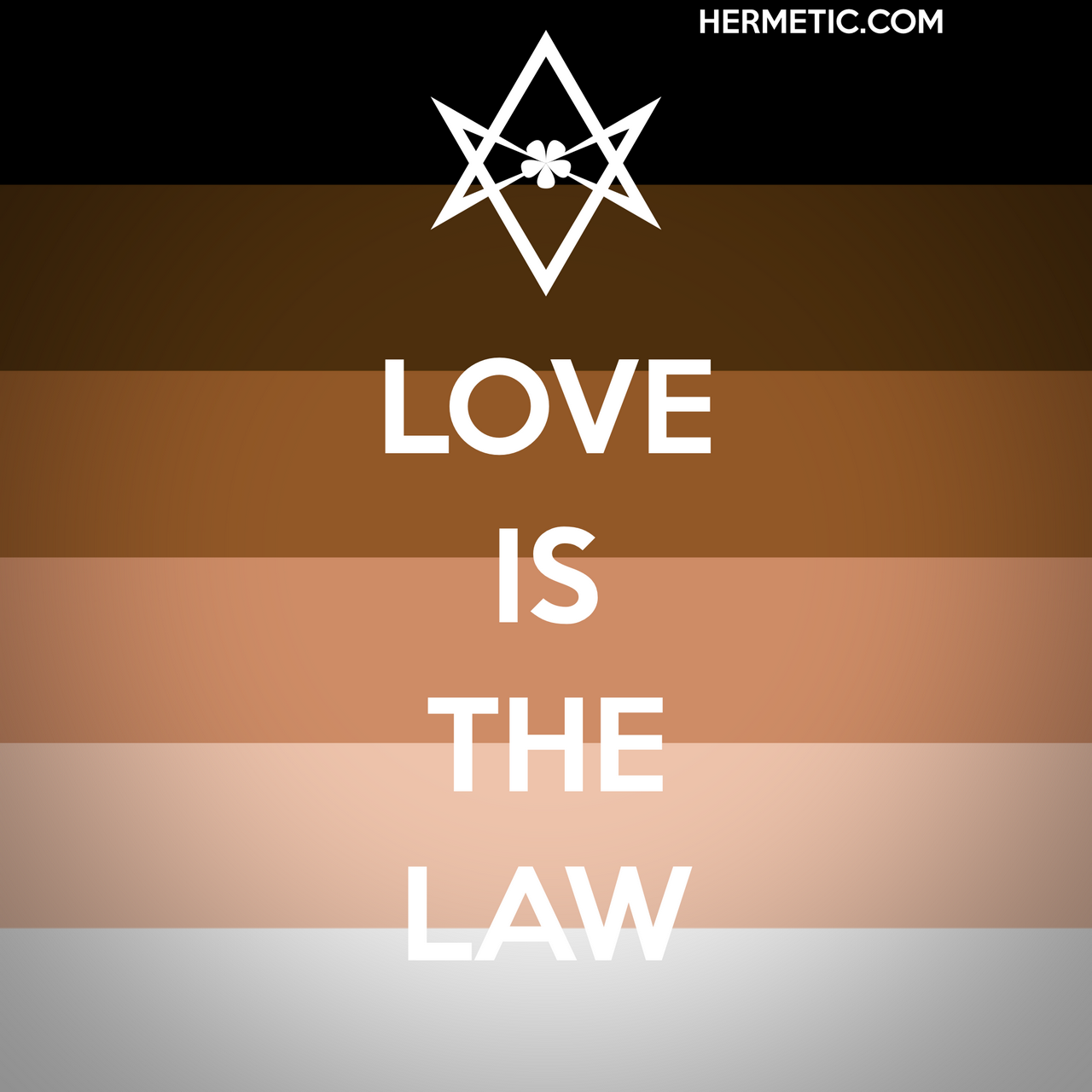 Zine and Calendar
I've long had various pages for the Zine project and have Events in Hermeneuticon which I posted about daily to old social for a couple of years, but I've decided to try something new with both.
New Zine blog and social
I've added a new social account for the Zine and a dedicated blog, with a new submission form.
Accepted submissions will now post immediately on the zine's blog and brand new social, as well as being linked to in the library newsletter, as well as for possible use in a polished issue of the Hermetic Library Zine. I also have plans for "ashcan" editions compiled from accepted submission, but without extra formatting, cover art, and so on. "Ashcan" editions will be made available directly from the blog in ePUB format. Polished editions will still be available for a minimal tip jar price from the library's digital publications page and provided gratis to Patrons.
Got something for the Zine?
Send something for the Hermetic Library Zine!
(Real talk for a moment. I'm kinda on my last attempt at making the Zine happen here. I've tried over the years to do them regularly, and it's has been fits and spurts but mostly a lot of reaching out and not getting submissions. I'm going to give this one more go. I'm not sure exactly how long I'll give it yet, but if this doesn't help make more Zines, then I'll reluctantly admit defeat. So, if you like zines, like the Zine, or soever, consider participating with your stuff and letting others you know who may be interested!)
New Calendar blog
As you may recall, I've got a new social account for the Calendar where I've got a bot that posts each historical event. I've also had the calendar events on the library blog, but haven't done much with that lately. I've also been posting "timely" things in the curated Omnium Gatherum, most of which are subject matter related. But, until now I've not really had any formal way for current and upcoming events to be submitted or featured.
I've now added a new dedicated blog and brand new submission form. These are both primarily about current and upcoming events, whereas the Hermeneuticon is about historic or recurring ones; and the social account will combine both. Events accepted for the calendar blog will post there and on the new social, and moreover I'll start adding them in this newsletter's regular calendar listing.
Know of an event of interest and subject matter relevance to share?
Add something to the Hermetic Library Calendar!
(I also want to say that I'm also open to submissions from venues and soever with a full schedule of events, and only ask that when possible those be gathered together in one submission instead of separated, and submitted on a periodic basis, like monthly, or when the advanced schedules are made. So, if you're a venue with events, you're invited to participate too!)
MidJourney
This week I experimented with generating images using the Vassago description from Goetia.
(3.) Vassago. – The Third Spirit is a Mighty Prince, being of the same nature as Agares. He is called Vassago. This Spirit is of a Good Nature, and his office is to declare things Past and to Come, and to discover all things Hid or Lost. And he governeth 26 Legions of Spirits, and this is his Seal.
I also tried creating "The High Priestess tarot card by Jack Kirby".
And, when I finished those, I created entries in Hermeneuticon for them too.
Almanac
Here's upcoming calendar and astronomical events, plus the daily Thelemic Tephilah practice for the coming week, June 24–July 1.
Calendar
Follow Calendar on the web, rss, and in the 'verse. And, if you have a current or upcoming event to share, add it to the Hermetic Library Calendar!
Astronomical
Thelemic Tephilah
Follow Thelemic Tephilah on the web, rss, and in the 'verse.
Things to check out at Hermetic Library
And on the blog
Dumb and decent can often look the same. It's depressing, but the truth often is.—Scott Meyer, Off to Be the Wizard [Amazon, Bookshop, Local Library] [Blog]
Omnium Gatherum: 22jun2022—An irregular hodgepodge of links beyond the library curated together from @OmniumGatherum at Hrmtc I∴O∴ and more. Until this post becomes public in a year, to view this content on the blog, you must be a member of Hermetic Library's Patreon. However, you can follow the raw feed (drink directly from the firehose!) by heading to @OmniumGatherum at Hrmtc I∴O∴ and participate with likes, boosts, and comments to help curate the best stuff for everyone!
Hermetic Library Fellow T Polyphilus reviews Memory Palaces and Masonic Lodges: Esoteric Secrets of the Art of Memory [Amazon, Bookshop, Publisher, Local Library] by Charles B Jameux, trans Jon E Graham. [Blog]
the Viscount's wickedness spared no one and could burst at any moment into the most unforeseen and incomprehensible actions.—Italo Calvino, The Cloven Viscount [Amazon, Bookshop, Publisher, Local Library] [Blog]
Hermetic Library Fellow T Polyphilus reviews Hymns to the Night and Other Selected Writings [Amazon, Local Library] by Novalis (Georg Philipp Friedrich Freiherr von Hardenberg), trans Charles E Passage. [Blog]
It was as I lay on the cellar floor, feeling the blood on my back become sticky and cold, that the angel first spoke to me. She filled the air with the scent of metal and surrounded me with a circle of blue flame, and I was frightened.
"Don't be afraid," she told me. "I have come to speak to you, and through you. At the command of the god-machine you shall hear my words and know them to be true." Her voice was like the notes of a flute and their vibrations calmed my fear. And that was how I learned the secret history of the world.—Rick Chillot, "Voice of the Angel", The God-Machine Anthology [Amazon, DriveThruFiction] [Blog]
Also, elsewhere
---
Hermetic Library Newsletter by John Bell the Librarian of Hermetic Library
This is like following on big social media, but better for everyone. Free weekly newsletter filled with Hermetic Library related stuff via email, web, rss, and in the 'verse!
Archiving, Engaging and Encouraging the living Esoteric Tradition, Hermeticism, Aleister Crowley's Thelema, & much more. Open Access Occultism for over 25 years.
Become an ongoing supporter of my work as a Patron or Subscriber. This newsletter contains affiliate links to some of the things I talk about and if you click them I might make a tiny amount of money. Or, if you've something else in mind, get in touch!
Hermetic Library, PO Box 368, Moberly, MO 65720, USA